Hits: 670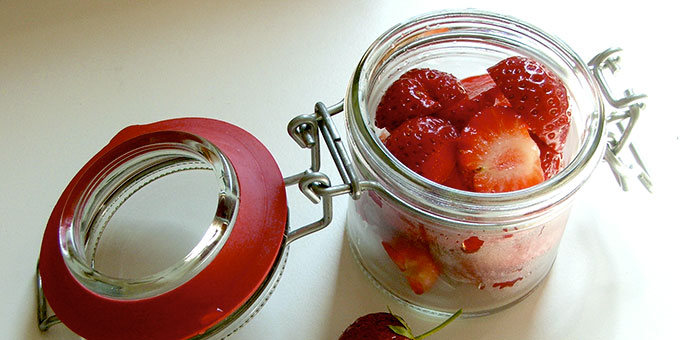 In internet, specialmente nei post dei social ne vedo scritte di tutti i colori.
Io direi di precisare alcune cose:
1) c'é molta confusione nell'utilizzo del termine "sterilizzare", in casa non si sterilizza nulla, per sterilizzare serve un'autoclave ovvero altissime temperature, consizioni di umidità al 100% e in pressione, in casa al massimo si pastorizza, la pastorizzazione avviene sopra gli 82 gradi.
Hits: 417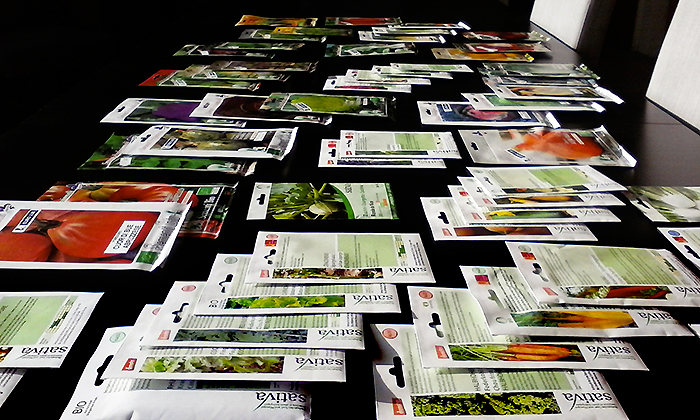 The seeds that we use in our synergic vegetable garden are all bio by Sativa or Bioseme, the longer easy to germinate, we will sow directly in the field (beans, zucchini, spinach, chard), while the most delicate ones we took them to the Day Center Pin Bevione Vezza d'Alba, them since many years, together with the the guests of the center, producing the seedlings with soil organic support. Although the price is higher than the average, for us is a very convenient service because we delivered a calendar and then we'll have seedlings ready at the right time and in the number that we need, with the exact type that we prefer having provided the seeds. Without forget the added value of providing support to a reality that deals with social issues.
Hits: 942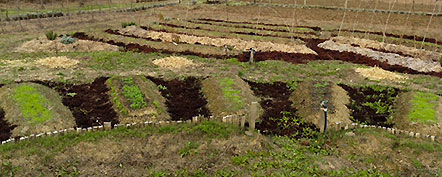 This year I wanted to try to put the stems of grapes, obtained after crushing, as a cover of the walkways. We are in the Barolo region, one of the best areas for growing grapes and there are tons of stems and moreover some companies just throw the stems close to our garden, so I thought it was useful to exploit this material available in large quantities and especially to almost 0 transport cost.
Hits: 863
The project of the Forest of Flying Hens was selected in the category "business plan" for the finals of DBJAwards prize, the prize, within the observatory DBJWatch, wants to enhance innovative business ideas in food and tourism.
Friday, February 5, 2016 in Milan, at the Copernico Center, there were the presentations of projects and award ceremonies.
Link to the page of the finalists