GIVE AN UNFORGETTABLE EXPERIENCE!iCAL Export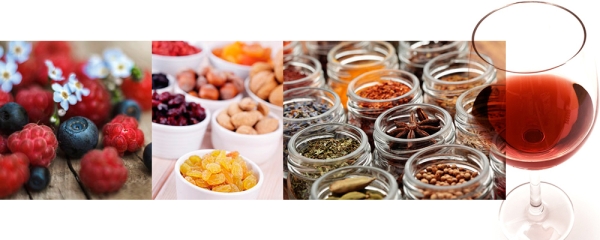 THE VOUCHER DOES NOT EXPIRE.
It is a one-hour course, particularly interesting because it involves the sensory analysis of wines with the help of their descriptors and in parallel the organoleptic and production description of the typical paired products. The descriptors, made available in special ampoules, are the range of aromas released by the wine and which form the so-called bouquet. The course takes place in the center of Barolo, in the renovated former premises of the Sociale di Barolo winery then the Germano winery. The course runs every two hours from 11:00 to 17:00 from Friday to Sunday. You can taste, at your choice, 5 types of wines including 3 Barolos and, to each wine, a tasting of a typical product is combined (in the tasting at 12:30 pm, typical dishes are combined for a light lunch). We also have a version with our soft drinks based on aromatic herbs and fruit for those who do not want to drink alcohol. In the booking form it is possible to report any allergies.
| | |
| --- | --- |
| Event Date | To be confirmed |
| Individual Price | 45.00€ |
THE VOUCHER DOES NOT EXPIRY.
The activity includes a visit to the historic Germano Angelo winery and the vineyards that surround the farm, the seventeenth-century farmhouse is located at the Annunziata di La Morra. At the end of the visit, we move to Barolo, on the premises of the "il Bosco Delle Galline Volanti" farmhouse for a lunch paired with wines from the Germano winery. Those who do not drink wine need not worry because there is a version with our soft drinks or non-alcoholic infusions prepared with our aromatic herbs and fruit. You can also request a vegetarian or vegan menu with our magnificent vegetables from the garden. In the booking form, it is possible to report any allergies, the dishes will be prepared ad hoc. For children, we have a dedicated menu.
| | |
| --- | --- |
| Event Date | To be confirmed |
| Individual Price | 65.00€ |
We will accompany you in the visit of our very particular reality, completely focused on the most rigorous respect for the soil and the entire environmental system. You will see our food-forest experiment in which there is a small pond with laying hens and a large spiral of herbs. Adjacent to the food forest is the vegetable garden area where the many types of vegetables, herbs and flowers alternate thanks to the principles of synergistic agriculture and associations. There is also a greenhouse for edible flowers. At the end of the visit we will move to the farmhouse in Barolo to taste all the beautiful products that you have seen in the vegetable garden, depending on the season it will be possible to directly collect some vegetables and herbs to be able to eat them on the farm.
| | |
| --- | --- |
| Event Date | To be confirmed |
| Individual Price | 29.00€ |