Hits: 330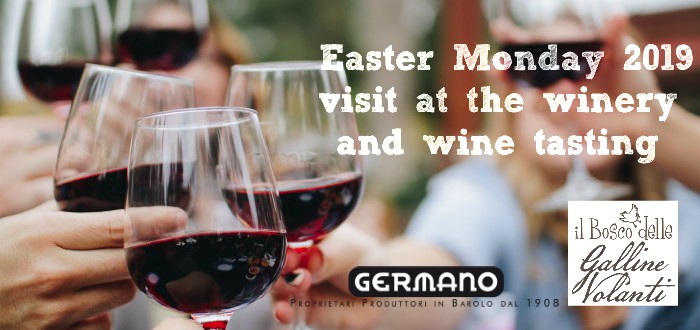 First of all, our intention is to offer you a carefree day during which you can relax and let go of negative thoughts to fully enjoy this experience...
Hits: 1554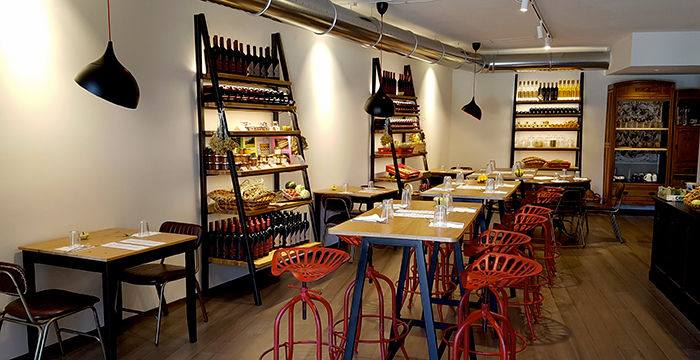 Un'altra novità del Bosco delle Galline Volanti sono i pranzi, preparati da noi rigorosamente con le verdure del nostro orto sinergico, e con i prodotti di aziende agricole locali della rete di cui facciamo parte "i giusti fattori". L'idea è di proporre sfiziosi piatti seguendo la stagionalità dell'orto e la nostra ispirazione!
Per ora potete provare i nostri pranzi ogni Venerdì, Sabato e Domenica ma in futuro saranno disponibili anche in settimana e alla sera, perciò rimanete in contatto per sapere i nuovi orari e approfittarne per mangiare bene in un contesto easy, familiare ed accogliente e magari farvi anche la spesa.
SIAMO CHIUSI PER FERIE
riapriremo il 14 Febbraio 2020
Ecco da dove arrivano le materie prime che utilizziamo nei nostri piatti e di cui potete acquistare i prodotti nel nostro punto vendita:
Hits: 36
L'azienda agricola il Bosco delle Galline Volanti è capofila della rete "i giusti fattori". Abbiamo infatti pensato di costituire una piccola rete di imprese (una decina di aziende per iniziare). L'idea è quella di coinvolgere tutte quelle attività che possano costituire un paniere pressochè completo: produttori di verdura, frutta, nocciole, formaggi, latticini, pane e farine, vino, miele, uova, carni e i rispettivi trasformati.
ELENCO DELLE AZIENDE PARTECIPANTI
Verdure, piccoli frutti, aromatiche e loro trasformati
il Bosco delle Galline Volanti
Via Acqua Gelata 2/A, 12060 Barolo (CN)
https://www.boscogallinevolanti.com
Tel. 3292169311
Pane, grissini, biscotti, pasticcini, farine bio
Agripanetteria Stefano Musso
Borgata Biarella 7, Dogliani (CN)
https://www.facebook.com/agripanetteria
Tel. 3357067332
Latte, yogurt e formaggi vaccini
Azienda agricola Marabotto Elio
http://www.agritomeria.com/
Località San Biagio 8, 12084 Mondovì (CN)
Tel. 3333983739
Vini pregiati delle Langhe
Cantina Germano Angelo
cantina: Frazione Annunziata 24/A, La Morra (CN)
punto vendita: Via Roma 64, Barolo (CN)
www.vinigermano.com
Tel. 3383938638
Trote, anguille e loro trasformati
Società agricola San Biagio
Via Margarita 9, Mondovì (CN)
https://www.campagnamica.it/soc-agr-san-biagio/
Tel. 338 6412109
Zafferano
Azienda Agricola Sativus
Località Riviera 28, Monchiero (CN)
www.aziendagricolasativus.it
This email address is being protected from spambots. You need JavaScript enabled to view it.
Tel. 340 3862681
Carne bovina e suina, salumi
Agrimacelleria San Servà
Via San Salvario 11, 12050 Castellinaldo d'Alba (CN)
https://agrimacelleria-san-serva.business.site/
Tel. 3200412912
Miele bio e formaggi di capra (prodotti di montagna)
Azienda agricola Bogion Cit di Boggione Ivo
Via Del Monte 10, 12050 San Benedetto Belbo (CN)
https://www.facebook.com/ivoboggione/
Tel. 3349587811
Miele e nocciole
Brocardo Massimo
Frazione Rea 80, Murazzano (CN)
Tel. 3316886547
This email address is being protected from spambots. You need JavaScript enabled to view it.
collabora con la rete:
Frutta e trasformati
Azienda agricola Bajaj
Via Umberto I 2, 12040 Monteu Roero (CN)
https://www.bajaj.it/
Tel. 3388164016
Hits: 429
Yes, dear friends, our farm Il Bosco delle Galline Volanti completes 3 years of activity! We are convinced that we have done a good job and persevering in pursuing our goals, we are about to open the new place that will host our location in Barolo and this seems to us an excellent opportunity to take stock of the situation.