Hits: 562

The seeds that we use in our synergic vegetable garden are all bio by Sativa or Bioseme, the longer easy to germinate, we will sow directly in the field (beans, zucchini, spinach, chard), while the most delicate ones we took them to the Day Center Pin Bevione Vezza d'Alba, them since many years, together with the the guests of the center, producing the seedlings with soil organic support. Although the price is higher than the average, for us is a very convenient service because we delivered a calendar and then we'll have seedlings ready at the right time and in the number that we need, with the exact type that we prefer having provided the seeds. Without forget the added value of providing support to a reality that deals with social issues.
Hits: 1097
This year I wanted to try to put the stems of grapes, obtained after crushing, as a cover of the walkways. We are in the Barolo region, one of the best areas for growing grapes and there are tons of stems and moreover some companies just throw the stems close to our garden, so I thought it was useful to exploit this material available in large quantities and especially to almost 0 transport cost.
Hits: 1017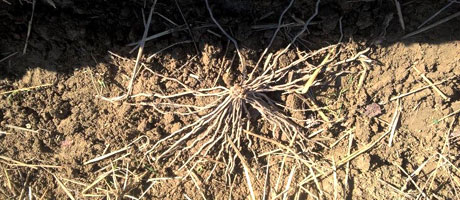 We finally planted the crowns of asparagus in the "Asparagus house" built in this fall. Also enclose the project.
Hits: 1014
The project of the Forest of Flying Hens was selected in the category "business plan" for the finals of DBJAwards prize, the prize, within the observatory DBJWatch, wants to enhance innovative business ideas in food and tourism.
Friday, February 5, 2016 in Milan, at the Copernico Center, there were the presentations of projects and award ceremonies.
Link to the page of the finalists
Hits: 994
This video explains in a very beautiful and touching way how the organisms and microorganisms, often considered insignificant, in reality are at the basis of all that we call food chain, producing fertile soil without which nothing could take root, allow communication between plants and "transfusion" of nutrients from one plant to another.
This is what, with the techniques of synergistic agriculture we want to preserve and if possible implement!
Subcategories