Blog - reports from the forest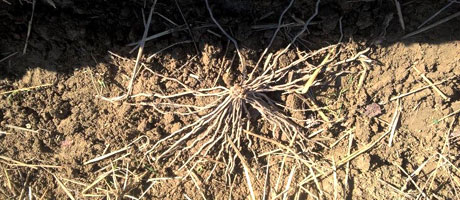 We finally planted the crowns of asparagus in the "Asparagus house" built in this fall. Also enclose the project.

I was quite skeptical about the cultivation of melons because Langa is not vocated for these fruits, but this year July was so hot that they grew giving much satisfaction, especially with regard to aesthetics (beautiful orange, much more than what you usually see in markets or shops) and fragrant, a few points less about taste that was not too sweet, but I expected it.
Continues the parade of strange or special vegetables, but if I do not grow them... who can cultivate it?
I planted two small rows of this variety of potatoes, not the vitelotte who have dark skin but internal purple / white, these, when you cut are extraordinarily dark, I read that are used by chefs for their nutty flavor and of course for the particular color. Being so dark even in this case there are many anthocyanins, as for the black tomato, and are therefore excellent for our well being.

Black Tomatoes are ripening and the plants look beautiful robust, are rather stubby and despite growing indeterminate remain quite low, they expand more on the sides than at the top.
This is NOT a GMO but the result of a Italian university research, is a crossbreed of different types of tomatoes to reach a fruit with the highest content of anthocyanins (pigment black).
Subcategories